LDD
Ecological / Circular / Sustainable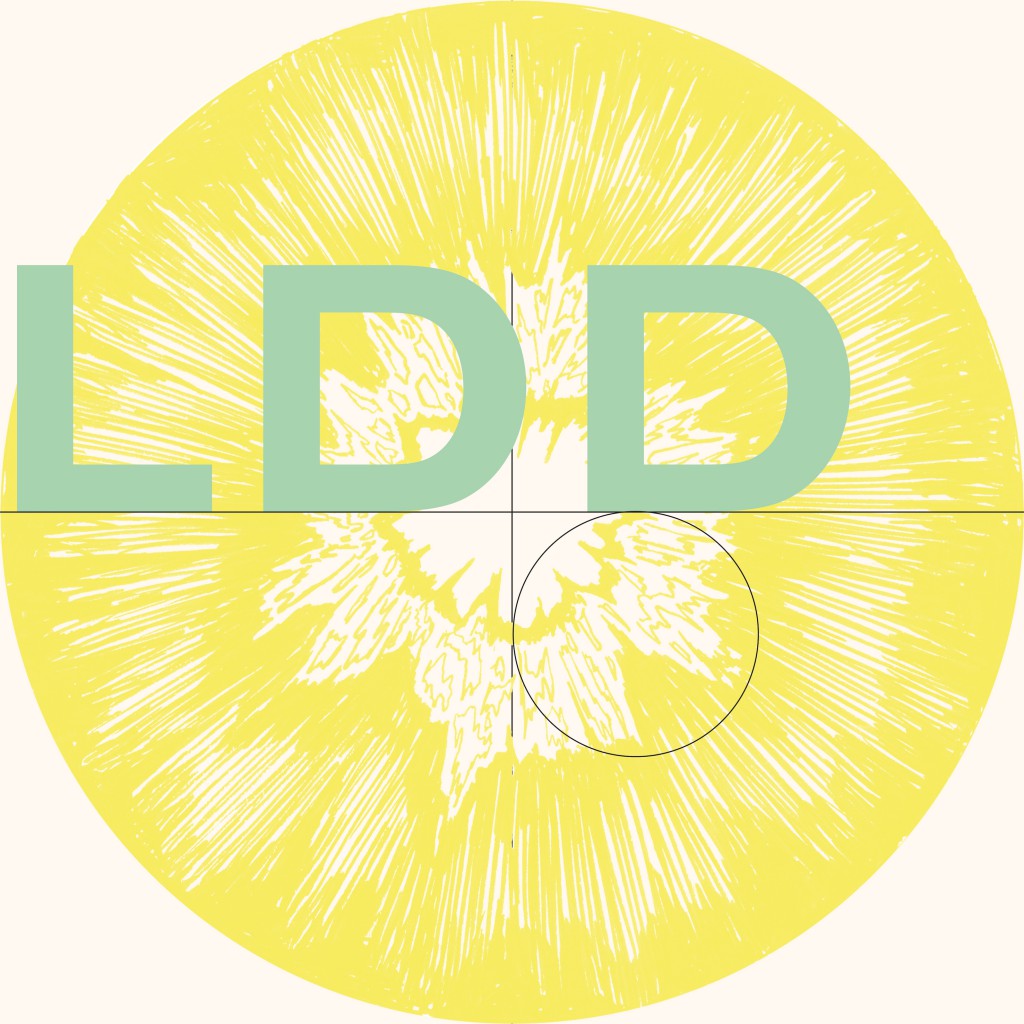 LUCRATIVE DUMPSTER DIVES
2017 – till date
Lucrative Dumpster Dives (LDD) is a cultural foundation developed to connect and inspire organisations and artists alike to create a sustainable and circular art and culture sector.
Bring circularity and sustainability from within the arts to make a positive impact in society. By walking the walk of practical engagements, we aim to inspire and transform the art and cultural sector with long-term behaviour change and a mindset towards sustainability.
We enact and facilitate projects and activities that motivate positive change for social, sustainable and circular issues.
LDD has set up a series of stores that offer rest materials to artists, makers, students and festivals. We coordinate and curate a broad range of initiatives, such as but not limited to: cultural events, workshops and exhibitions.
For more information please visit the LDD Website: http://lucrativedumpsterdives.nl/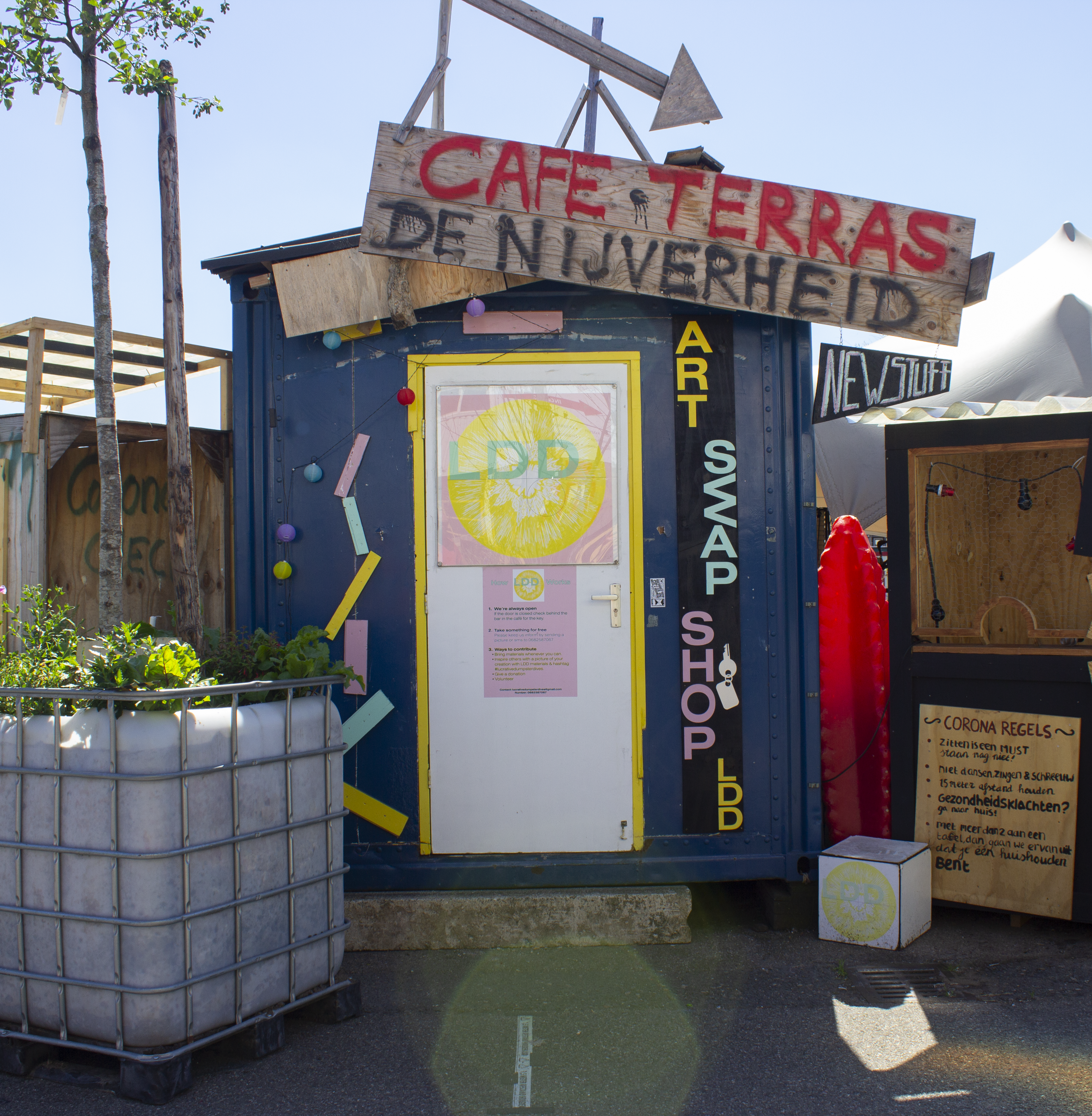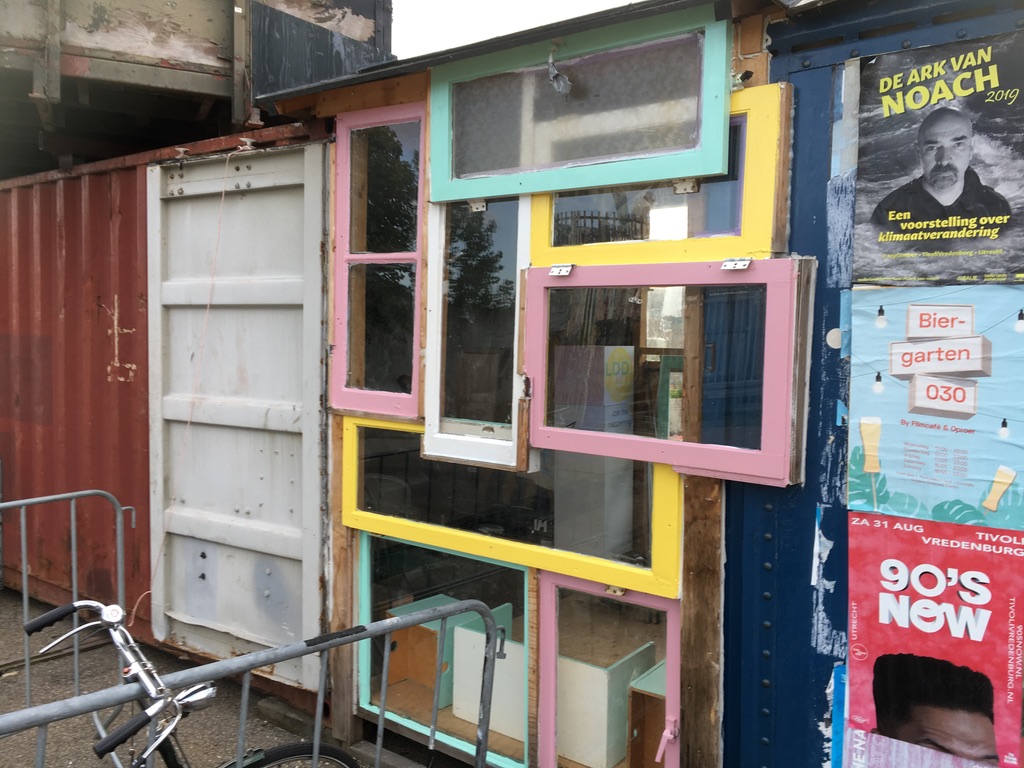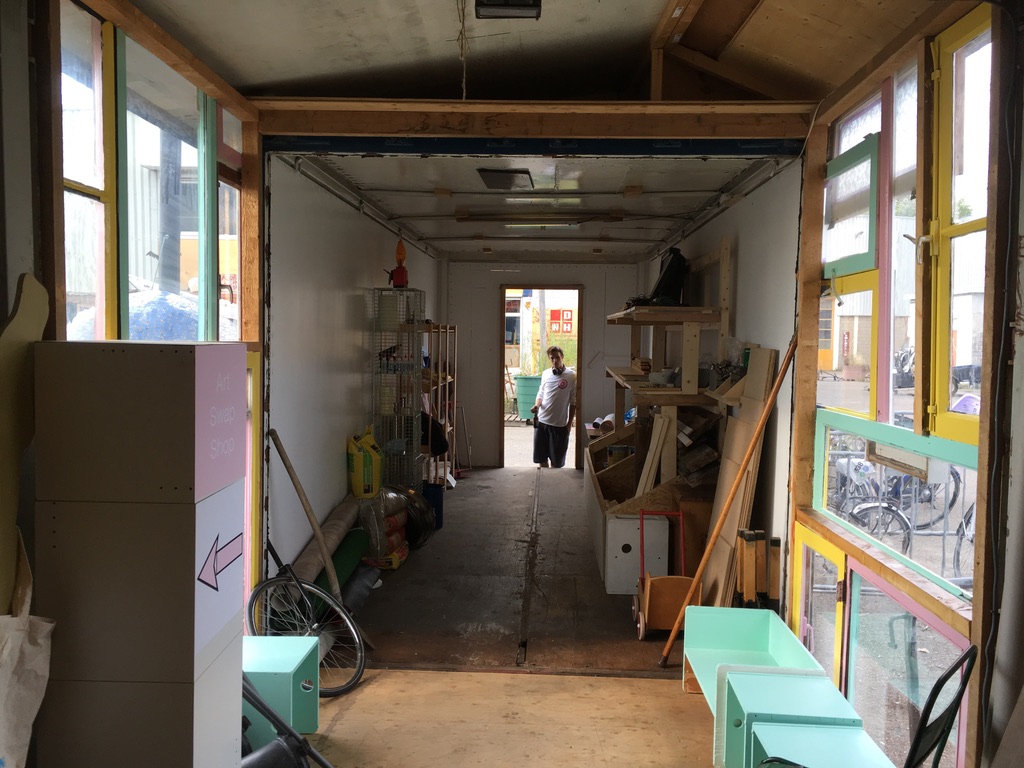 LDD store at De Nijverheid Utrecht Netherlands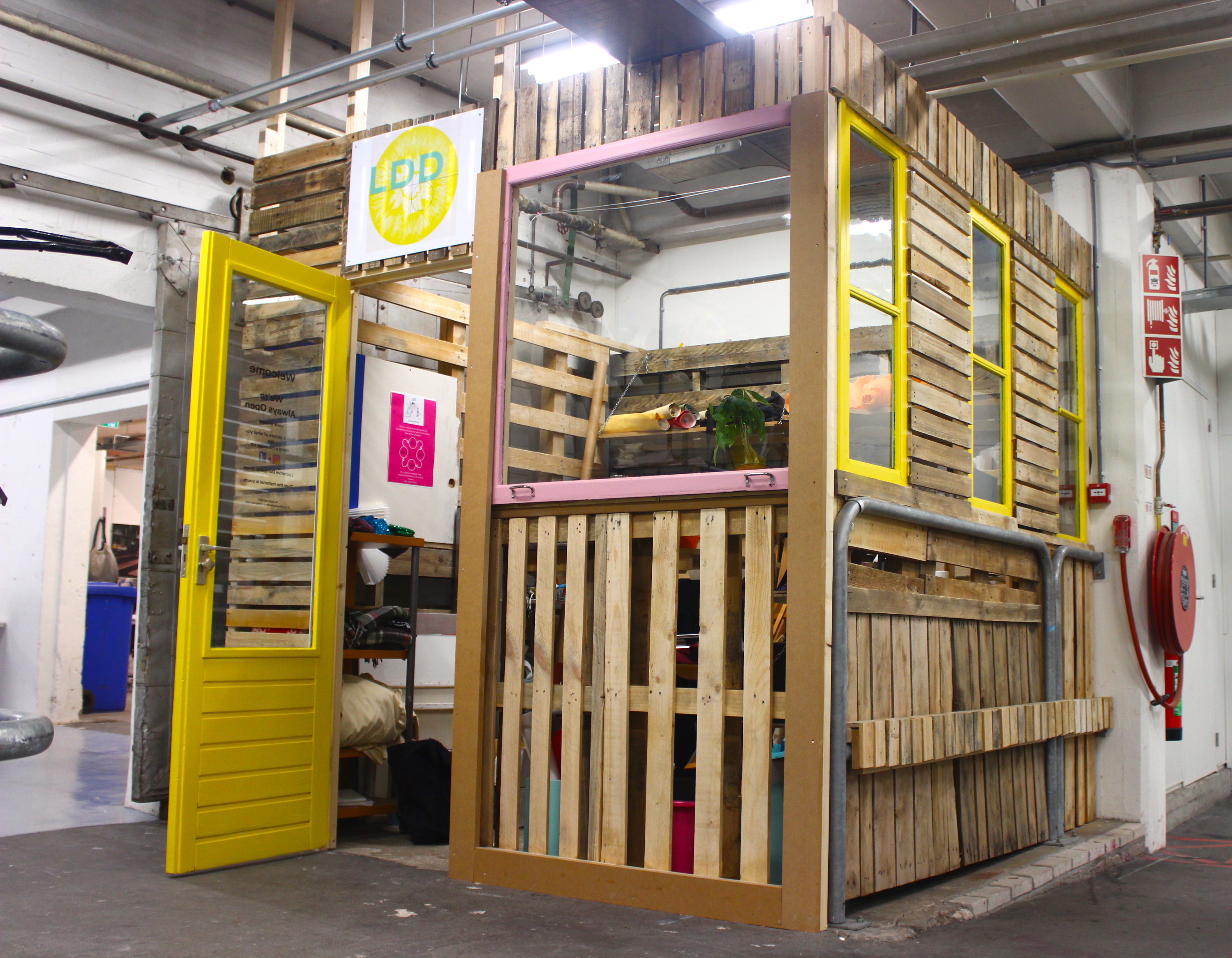 LDD at HKU Pastoe Fabriek Rotsoord 3, 3523 CL Utrecht, Netherlands.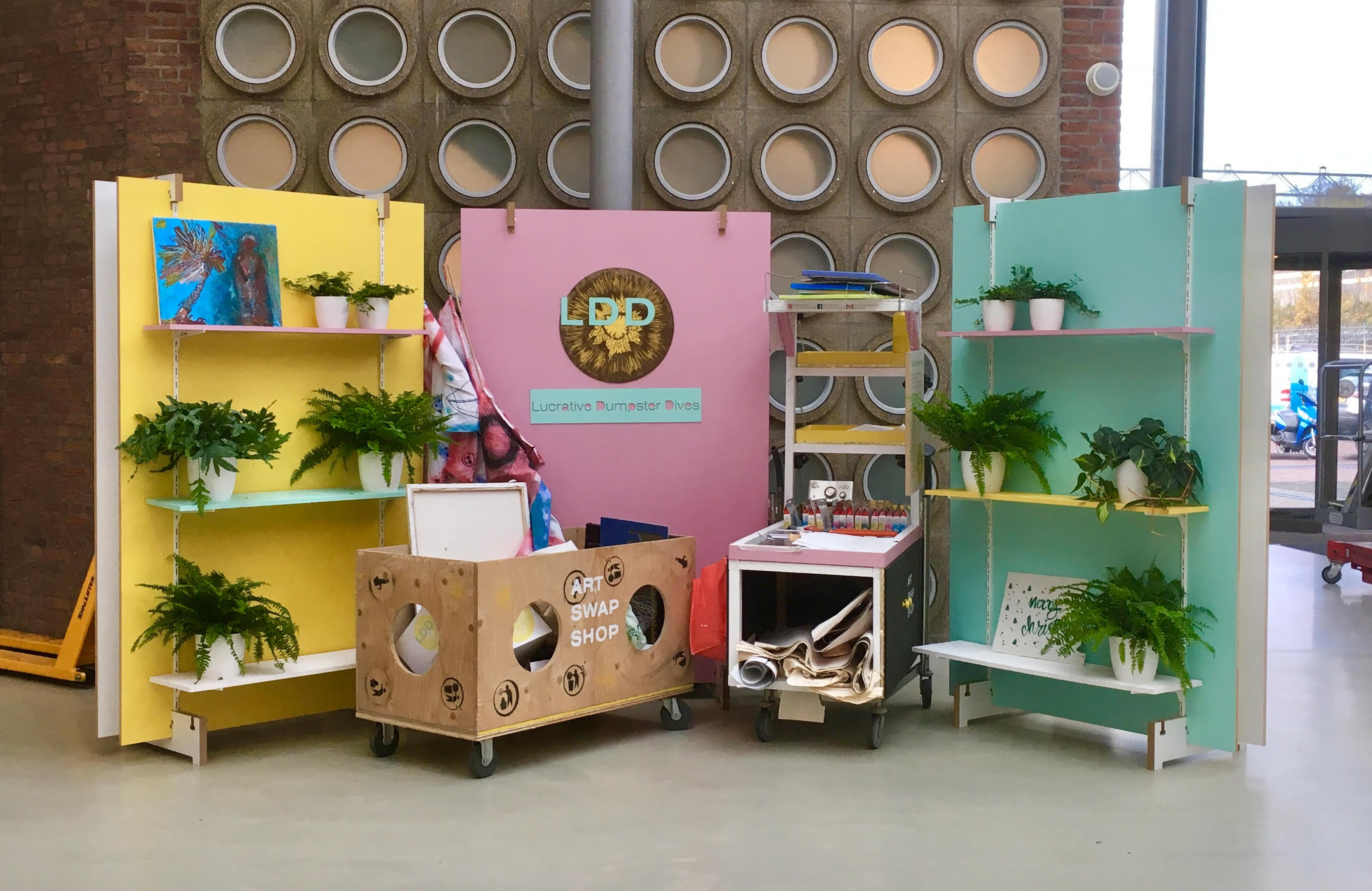 LDD at HKU Oudenoord 700, 3513 EX Utrecht, Netherlands.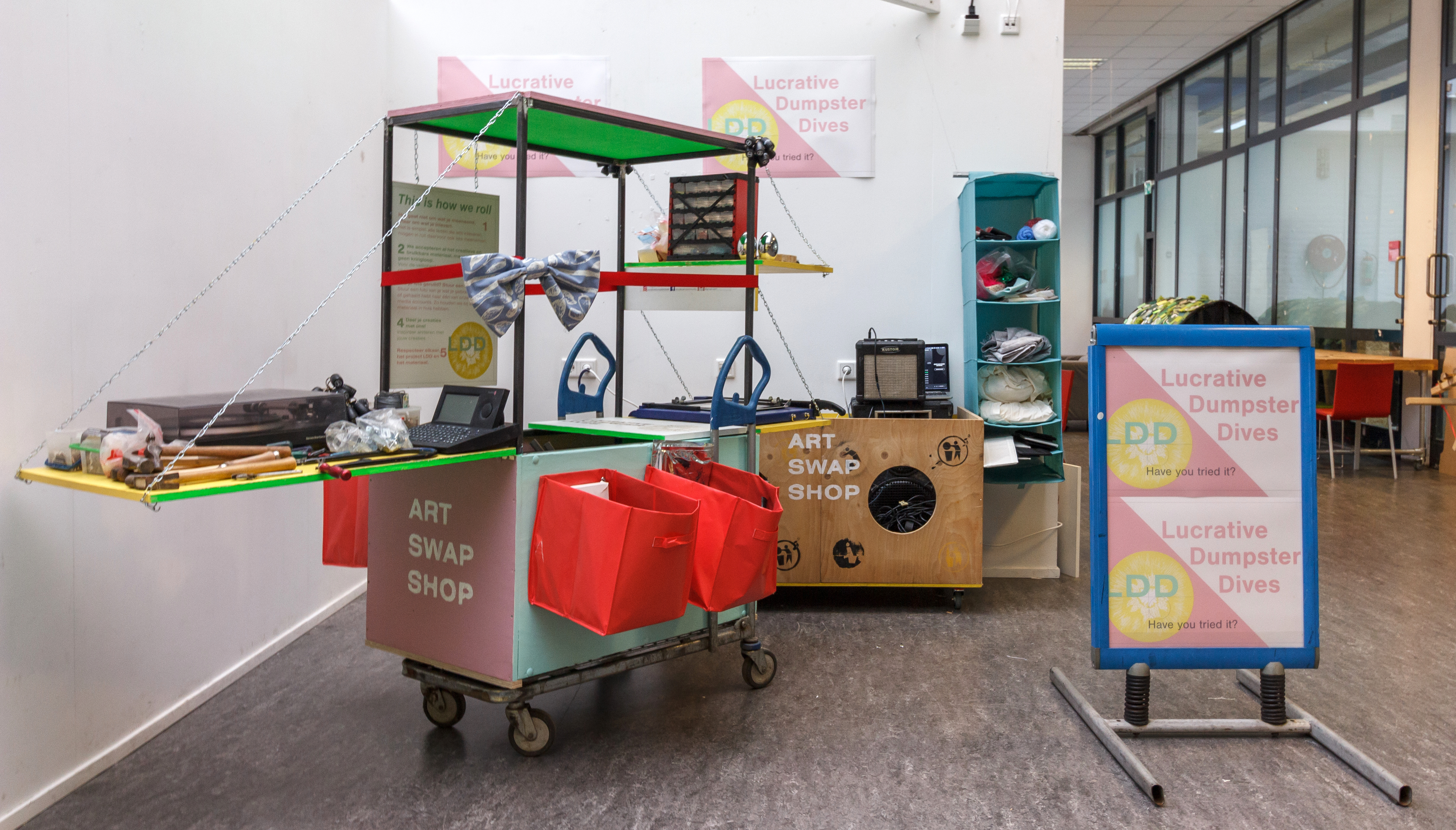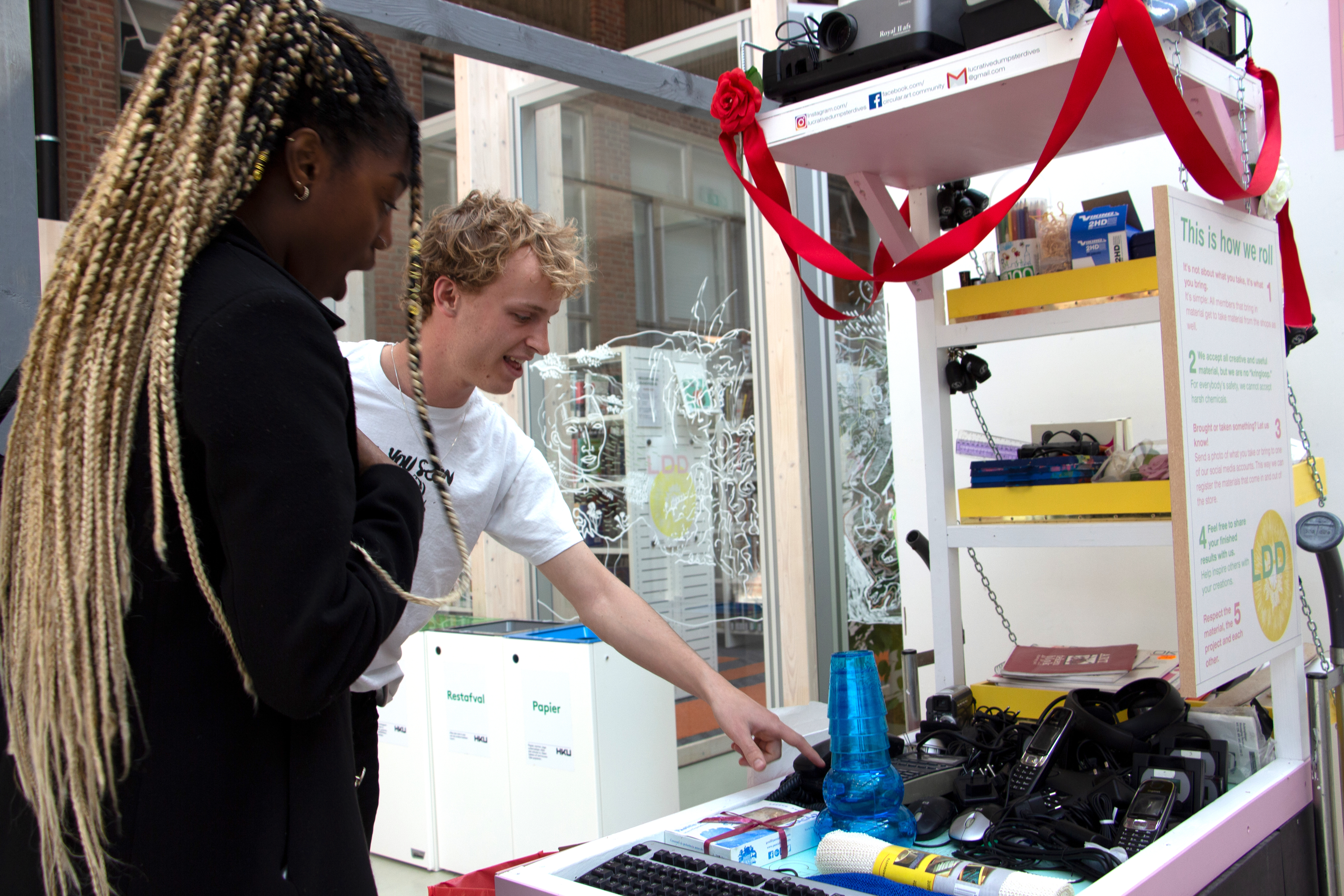 LDD at HKU Ina Boudier-Bakkerlaan 50, 3582 VA Utrecht, Netherlands.
Interview with students using LDD
For more information
Visit our facebook and instagram pages